It's very easy to feel lost with such extensive types of fabrics available. Usually at the first glance what attract you most are the colors and patterns of the fabric that are only parts of the fabric. Apart from color and pattern, the touch of the fabric, whether it's perfect for sewing, how it drapes against your body, etc, all these are important to take into account before going into the custom printed fabric from China.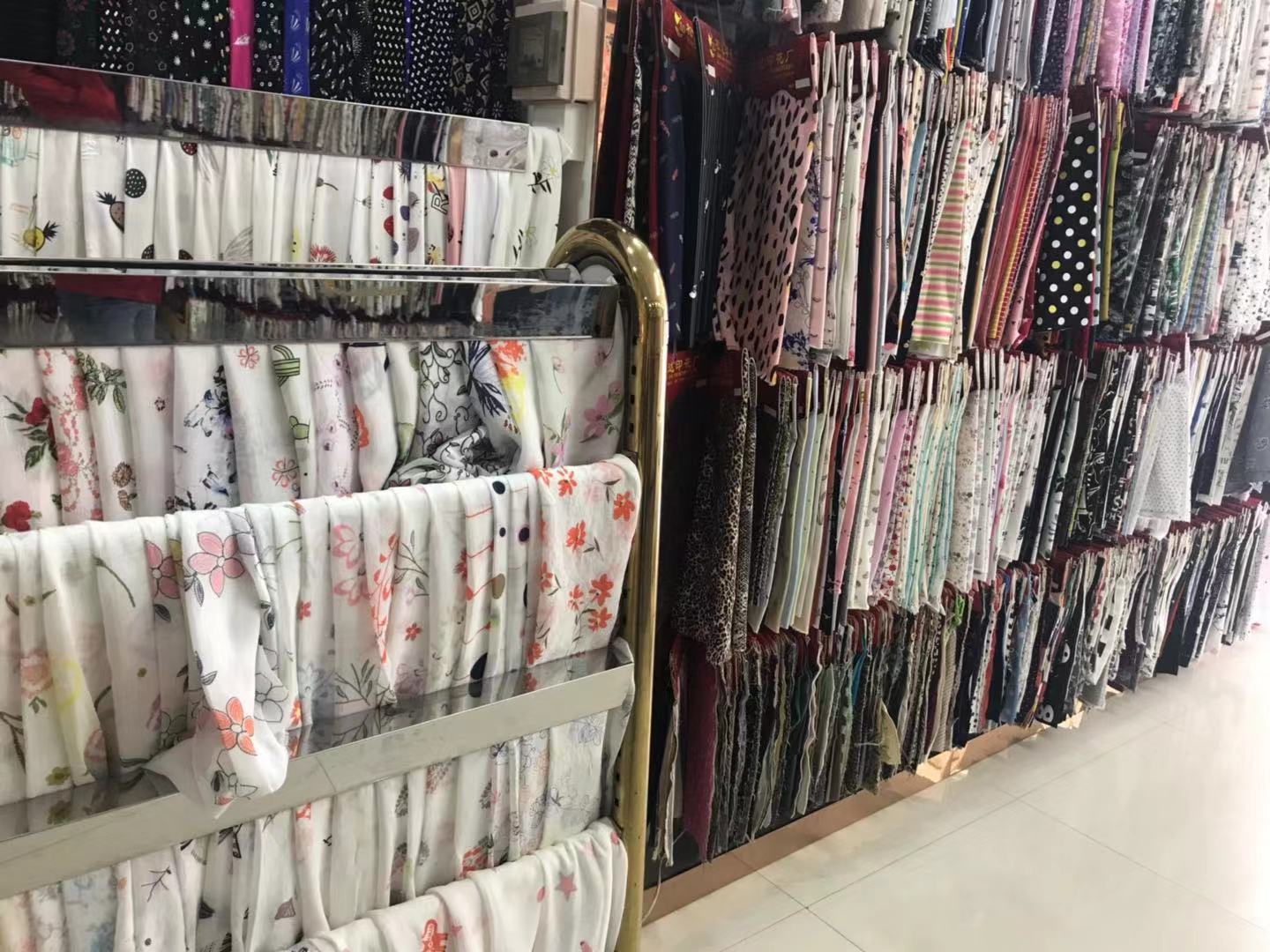 Following are some criteria determining quality of the fabrics.
* Yarn
Yarn refers to threads used in knitting and sewing. There're many types of yarns, some of the most popular ones include yarns from animals(wool), yarns from plants(cotton), synthetic fibers(polyester), etc.
* Thread
The number of threads worn per inch plays a vital role in determining the quality of a fabric. The higher the number of threads, the higher the quality of the fabric.
* Weft yarn & warp yarn
The balance of weft yarn and warp yarn is also a very important factor in any fabric. In a high quality fabric, the balance is usually well maintained.
* Ply
The fibers are usually woven separately or with two twisted together. A two-ply yearn is much durable and stronger than single ply.
* Finishing
The last process used on the fabric to improve its performance and look.
Quality plays nearly a decisive role in choosing fabrics for your clothes. The quality must be good without any imperfections in fiber, dye, print, etc.
Types of fabrics
Fabrics are generally categorized into three types: natural fabric, synthetic fiber and a blend of the two. All fabrics are suitable for making apparel, however, each comes with its pros and cons making some fabrics much preferred over others depending on many factors like function, durabilities, etc. Woven fabric is ideal for custom made clothes from China while jersey is much preferred for sportswear.
These fabrics can also be categorized based on the way they're woven, stitched, dyed, printed or embroidered. If the fabric is loosely woven with a transparent look, you might want to reconsider your decision as it might easily lead to poor clothes. Or consider adding a layer of lining.
Evenness of color
Make sure that the color on the fabric is even without any spots. Check if there're any increase/fold lines indicating uneven dyeing or color fading.
Matching fabrics with design and weather
Then you have to be clear what kind of fabric is suitable for the clothes design you have in mind. You can not make a wedding dress in wool or a coat with satin. Besides, weather's also an important criteria, you wouldn't want to wear a linen dress in a skiing resort or a woolen coat for the beach vocation in summer.
Shrinkage
Most fabrics shrink a bit after washing. The best bet would be buying preshrunk fabrics.
Fabrics for kids
For kids wear usually only natural fabrics are allowed in some countries. Avoid synthetic fabrics that might easily cause problems as the skins of kids tend to be more sensitive than adults. Some of the most popular fabrics for kids are cotton satin stretch, cotton twill, cotton lawn, etc.

Fabrics for adults
Fabrics for trousers
Some of the popular fabrics for pants: wool, wool blends, denim, corduroy, linen. Choose fabrics that are not rigid or hard, or you would feel uncomfortable in them.
Fabrics for skirts
Some popular choices of fabrics for skirts include cotton lawn, silk jersey, rayons, lycra, stretch velvets.
Fabrics for jackets
With a great drape, easy to retain enough structure and ultra warm characteristics, wool is widely used in sewing jackets. Other choices of materials for jackets include flannel, linen, velvet.
Fabrics for dresses
Some popular fabrics for making dresses include silk, chiffon, lace, taffeta, linen.
Fabric for blouses/shirts
Light weight fabrics like cotton cambric, twill, poplin, linen, eyelet, chiffon, silky satin are usually used to make blouses/shirts.
Buying patterned fabrics
If you want to match patterns at the seams, the repeating of patterns should be taken into consideration, especially when you're buying fabrics with a width of 45 or 54 inch. It might cause irregularity of motifs if the print is not placed well on the fabric.
GSM of fabrics
GSM, usually referred to as fabric weight, vary depending on many factors like fiber type, weave, etc. GSM can range from 60 to 700. For the same type of fabrics, usually the higher the fabric weight, the better the quality, but it's not always the same. Rather, it's more an indication as to the suitability of the fabrics for the kind of clothes. You can not choose a high weight cotton for a summer dress, all depends on application.