Digital printing has revolutionized every industry it's touched, and it has brought fashion designers to new levels of designing and producing their fabrics.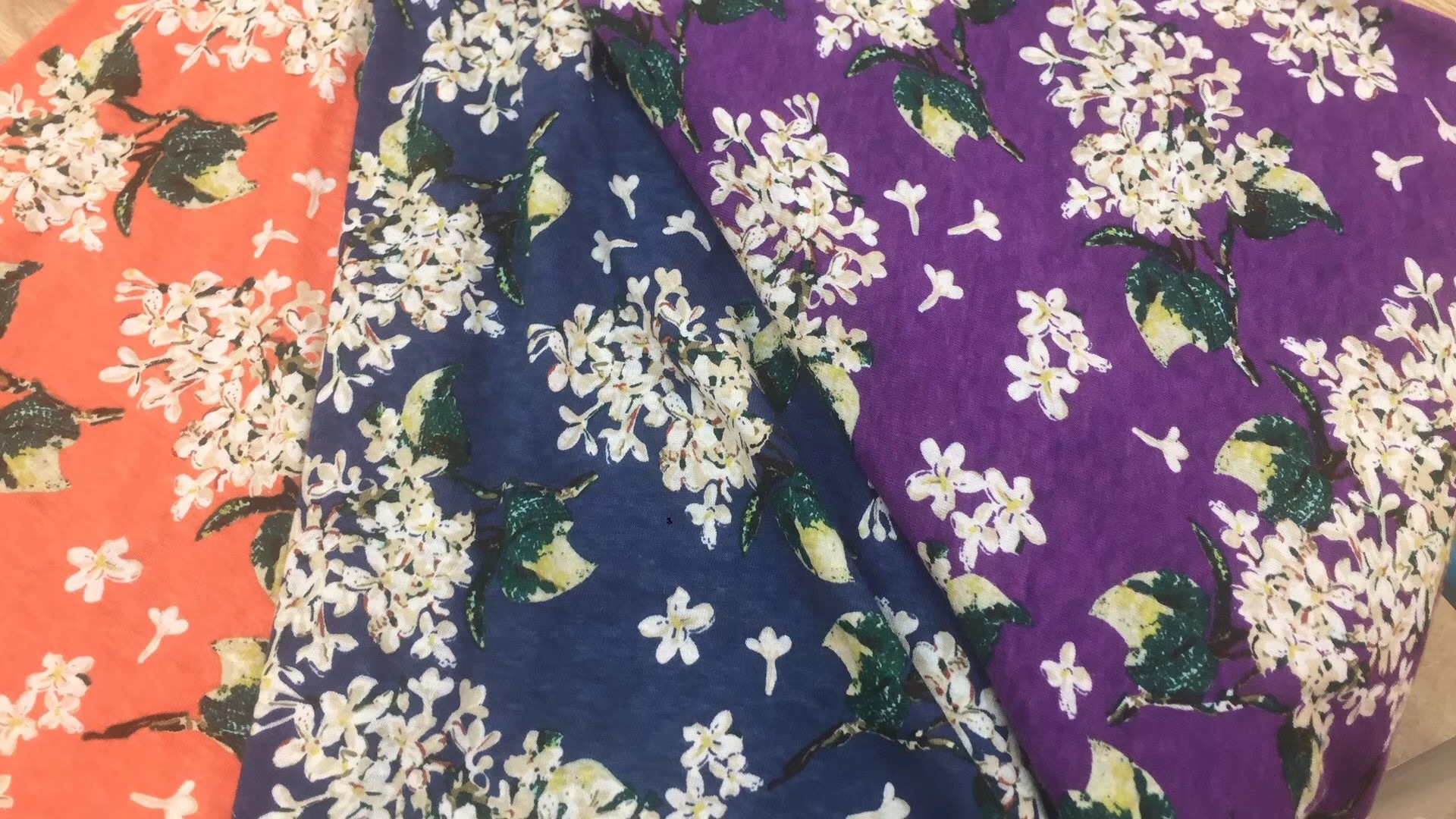 Why Choose Digital Fabric Printing?
The forerunner of fashion revolution, digital textile printing provides easy tool with which fashion designers can launch their new collections much faster and more efficiently. Instead of chasing fashion trends, fashion designers can get their hands on to create the trends.

Advantages of Digital Fabric Printin
1. Design with Endless Possibilities
Imagine incorporating the photos in your phone, drawing or painting into your fabric design. Your choices are limitless once you decide to digitally print your fabrics. Anything you can design in a computer like mixing classic pattern with contemporary style, adjusting light, incorporating solid colors, etc, it's simply a breeze to virtualize your ideas.
2. Print on Any Fabric
Whatever fabric you want to print on, be it polyester, cotton, linen, silk, rayon, there's always a digital printing on fabric solution to fulfill your vision and expectation.
3. Fast Turnaround Time
Compared with traditional fabric printing that can take up weeks to see the first sample, digital fabric printing greatly cuts off the time as the design is directly printed onto the fabrics with printing machine. Long turnaround time not only leads to waste of time and money, worse, it sets limits to the creativity of fashion designers. The China digital fabric printing service offered by Business in Guangzhou usually takes about two days for the first sample, 5-7 days for mass production, just imagine how the fast turnaround time could change the way you do business.
4. Great Printing Quality
Traditional fabric printing methods usually have limitations on colors and design options, while digital textile printing can print virtually any color and pattern that will excel your expectations. That's why most big fashion brands print their fabrics digitally.
5. Low Costs
With fabric digital printing, you don't have to stock up huge amount of fabrics, instead, you can only buy and print the amount of fabrics you need. Compared with screen printing that would have to make multiple screens for a multiple color print, digital fabric printing only requires setup from the machine that's easily feasible, while the former would take a skilled artisan few days.
6. Environmental Friendly
Traditional methods of fabric printing can lead to great amount of chemical, water and electricity consumption while digital printing can greatly reduce the use of water by 90% and electricity by 30%.
7. Perfect for Fast Fashion
The fashion trend changes as eyes blink. What was debuted in London last week has already been out of time with what wowed the audience in Milan today. With digital printing, fast fashion designers can go swiftly from prototyping to full production within days. With no limits on colors, patterns, production quantity, printing fabrics digitally provides the best way to update the styles so as to always stay on the upfront of fashion trends.
8. Ideal for Creative Fashion Designers
Imagine virtualizing your ideas from sketches to final printed fabrics within few days, wouldn't it be great? Digital textile printing offers a much more cost effective and efficient way, allowing fashion designers to bring their ideas into reality on a budget.