Whether you are going on a business trip in Guangzhou or for leisure purpose, a stay in the hotel is undoubtedly a key point. If you attach vital importance to luxury, attention to detail and great customer service, then a perfect option is to treat yourself to the 5 star hotels in Guangzhou as they effortlessly deliver all these experiences in one package. Why not spoil yourself with the ultimate indulgence and elegance of Guangzhou Garden Hotel?
Guangzhou Garden Hotel, a platinum 5-star hotel with delightful amenities, perfect service as well as tailor made Lingnan style hospitality, is situated in the center of the city's busiest district. Adjacent to the Taojin metro station, it comes with easy transportation to the train station and the airport.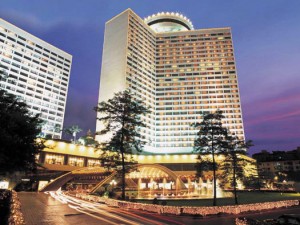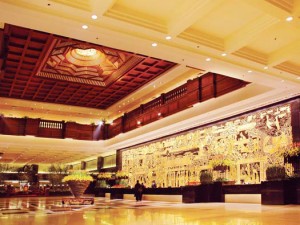 The 30-story deluxe architecture is exceptionally eye soothing and luxurious from the grand lobby to the exquisitely ornamented rooms featuring aesthetic traditional Chinese decoration. It is equipped with 828 delicately decorated guest rooms as well as an extensive selection of restaurants and bars providing impressive dining and wining experiences. Apart from the above, tennis courts, squash court, health club, shopping arcade as well as an outdoor swimming pool have ranked it as a top choice for those who are doing business in Guangzhou.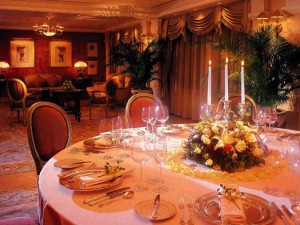 The twin Y-shaped towers are a perfect artwork reflecting the hotel's stylish design. The overall complex boasts a 21-story Garden Tower with 800 offices and serviced apartments and the towering 30-story Garden Hotel with over 1,000 luxuriously appointed rooms and suites. Deluxe amenities as well as custom made services are offered for distinguished guests on the 27th and 28th Executive Floors and the 24th and 25th Business Floors.
Apart from the delightful service for the business travelers, Garden Hotel boasts 14 dining halls offering Cantonese food, Sichuan food, French food as well as Italian food. Delicious delicacies in elegant atmosphere certainly atop the exceptional hotel as the best treat after a whole day's busy business activity.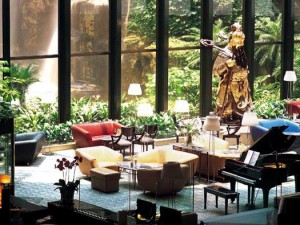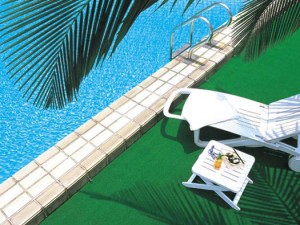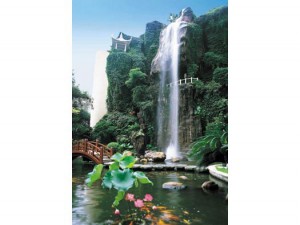 Other amenities: A bar, child care services, health clinic, dance hall, disco, karaoke room, beauty salon, conference hall, massage room, and sauna.
Location: 368 Huanshi Dong Lu, Guangzhou, 510064, China
40 kms from New Baiyun Airport
4 kms from the railway station
4 Kms from Liuhua Complex
12 Kms from Pazhou Complex
Website: http://www.thegardenhotel.com.cn/