Selling cosmetics is a great idea to start a business from scratch as there's always a great demand for them. It's the very nature of people especially women to look good and they are happy to even spend a fortune on it to compliment their looks.
As is widely known most women would love to use makeup since they generally don't think they are beautiful. If you are looking to share a slice of the pie in the profitable and promising cosmetic business, here's a list of top 5 cosmetic wholesale markets in Guangzhou to help you locate qualified suppliers.
Beauty Exchange Center 美博城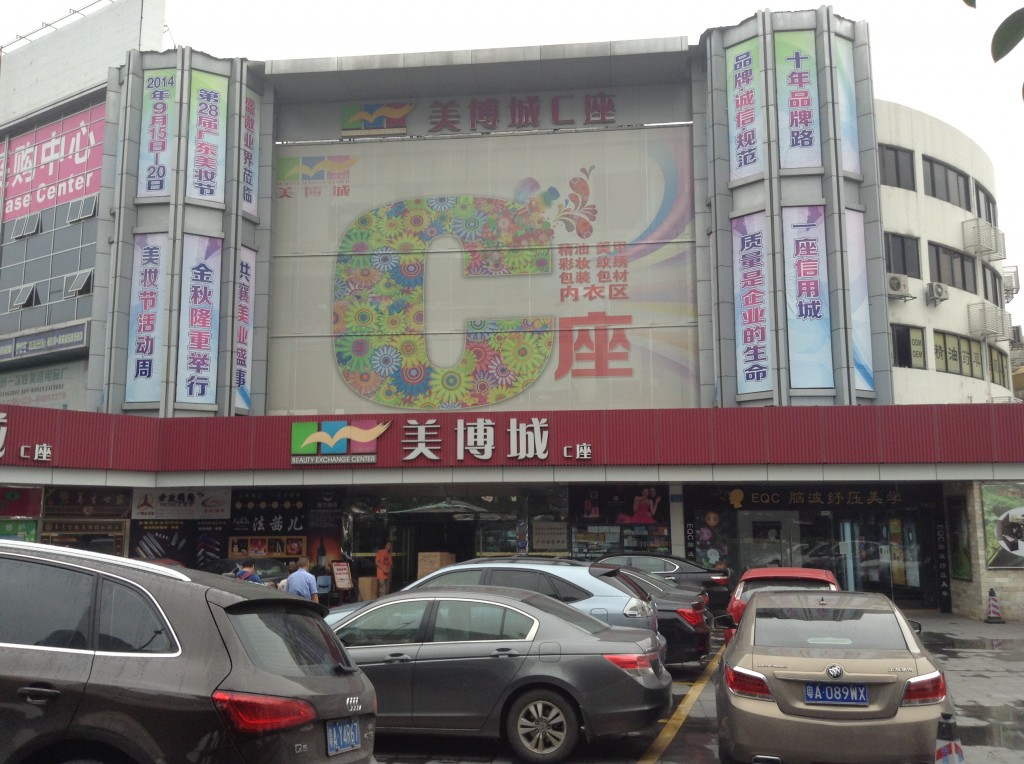 Strategically located in the neighborhood of Guangzhou Railway Station markets area and Guihuagang handbag markets, Guangzhou beauty exchange center is brimming with excitement throughout the year. Consisted of three huge cosmetic wholesale buildings housing hundreds of China cosmetic suppliers, the beauty exchange center in Guangzhou offers great variety and prices for beauty and wellness products. The underground floor of Building C is fully loaded with virgin hair with most Chinese virgin hair suppliers coming from Northern China especially Qingdao and Henan.
Address: No. 121, Guangyuanxi Road广园西路121号
Nearest subway station: Sanyuanli, Line 2.
Xingfa Plaza 兴发广场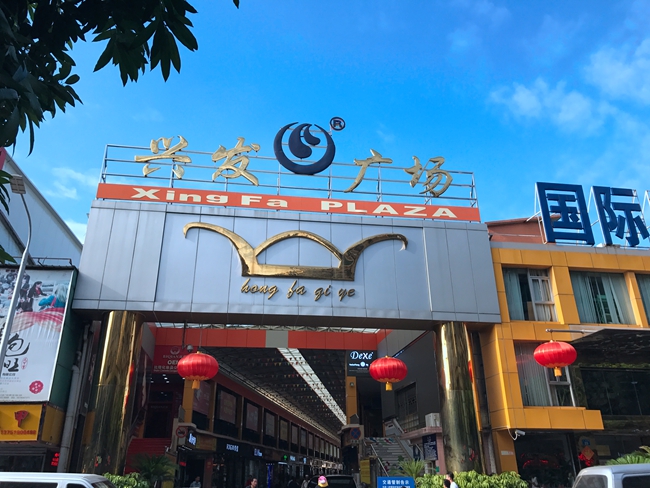 The huge wholesale market in China is dedicated to makeup and personal care products. It's located in the outskirt of Guangzhou, away from the chaotic and bustling Guangzhou wholesale markets in the city center. Basically you can find almost any kind of cosmetics in this huge Guangzhou cosmetic market with a scale of 90,000 square meters and about1, 427 shops.
Transportation: Exit A, Feixiang Park subway station, line 2.
Product range: eyelashes, lipsticks, eyeliners, perfumes, nail polishes, brushes, rollers, hair dye, straighteners, Brazilian hair, wigs, skin care products, etc.
Eva International Cosmetic Purchasing Center 怡发国际化妆品采购中心
Eva International Cosmetic Purchasing Center is strategically located within proximity to Feixiang Park subway station, Line 2, neighboring Xingfa Plaza beauty and cosmetics market.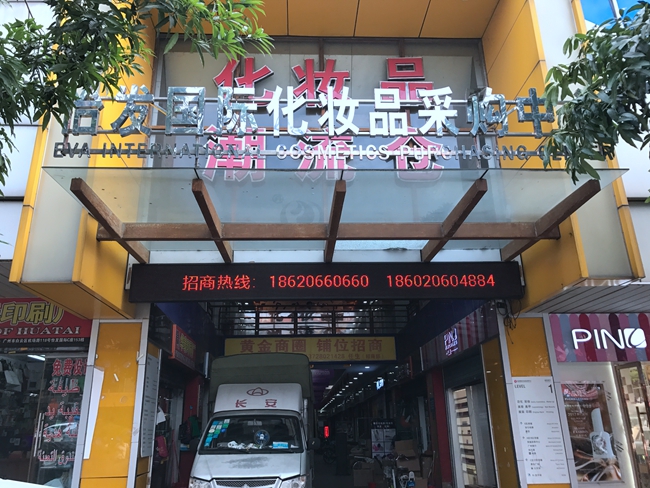 The huge China skincare and cosmetics market is housed in a five-level air-conditioned building. The floor directory at the entrance of the huge shopping mecca provides time-saving information to locate China cosmetics suppliers. L1 to L3 are devoted to cosmetics wholesale markets with an amazing range of China cosmetics wholesale shops and showrooms.
Product range: lotions, creams, eye-shadows, lipsticks, masks, razors to shampoos, hair dye, straighteners, soaps, wellness products, etc.
Shunfa Cosmetics and Hair Products Market 顺发美容美发用品城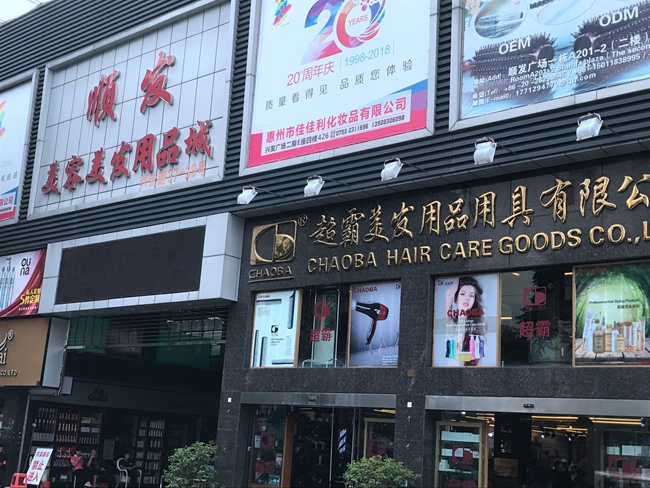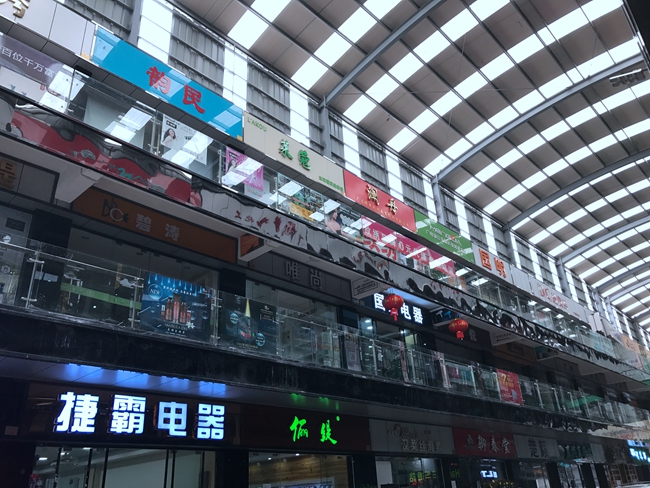 A much smaller scale cosmetic wholesale market neighboring Xingfa Plaza, Shunfa is more modernized and organized. The market is devoted mostly to hair products like hair dye, straighteners, hair equipment for salons, etc.
Tai'an Plaza 泰安广场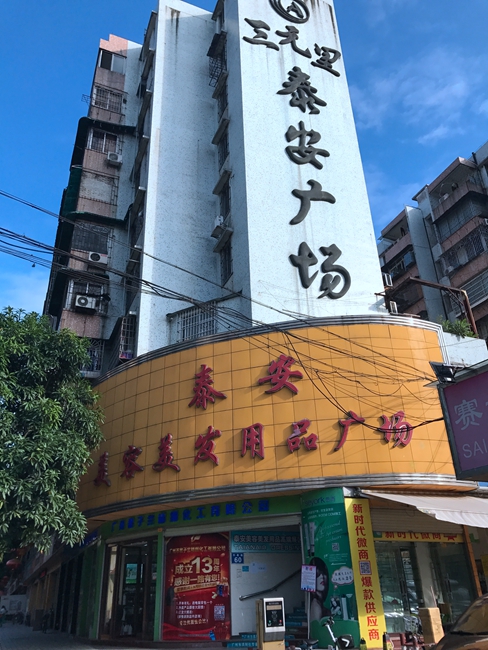 An older Guangzhou cosmetic wholesale market located about 100 meters from Eva cosmetic market, you can find a great assortment of cosmetics and hair equipment in Tai'an Plaza cosmetic market.