China is packed with loads of shopping experiences. Whether you want to turn your ideas into reality or after bargain wholesale shopping, China can cater to your needs with vase expansive of China clothes manufacturers, China wholesale markets sprawling around different regions. From fashion labels, electronic gadgets to counterfeits, it would take an incredible amount of dedication to do some groundwork. To cut off the hassles here's a list of the best place to buy wholesale clothing in China.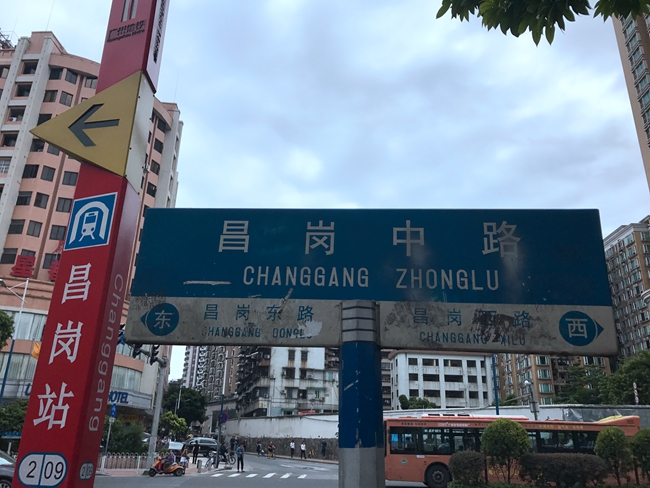 The list of top 5 China wholesale clothing markets in the southern city of Guangzhou is spanning along Changgangzhong Lu, in the vicinity of Changgang subway station, line 2/8.
Haiguan Fuzhuang Shangmao Cheng (Haiguan Clothes Trade City) 海冠服装商贸城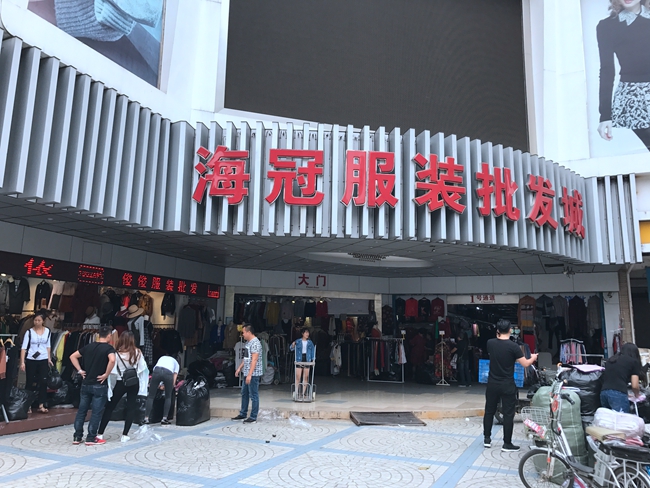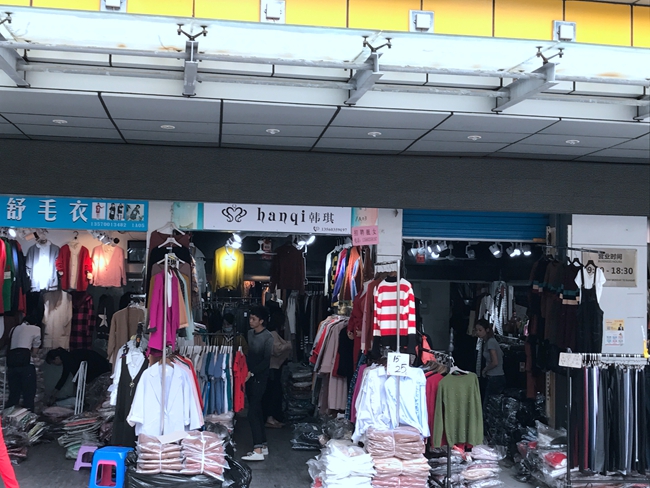 The largest of its kind in Changgang clothes market area, Haiguan clothes trade city is the place for you with an abundance of China wholesale suppliers clustered in multi-floors. The huge China wholesale market for clothes is bustled with charm at the main entrance: ready-packed clothes were piling high, motorbikes and trolleys fully loaded with cargos were drifting in and out of Guangzhou fashion wholesale market. With hundreds of shops offering an amazing diversity of cheap fashion clothes from China, you're bound to find something interesting for your clothing business.
Yuehao Clothes Trade Plaza 悦昊服装商贸城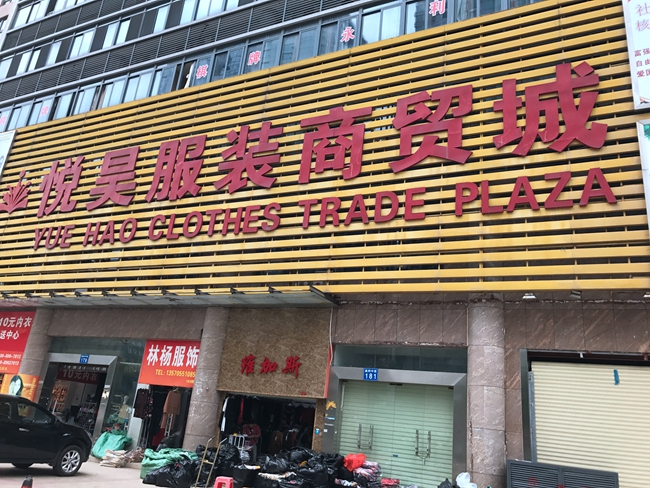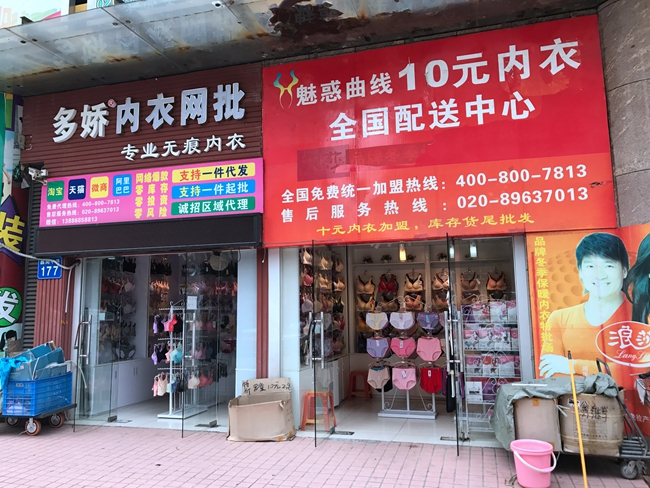 Neighboring Haiguan clothes trade city, Yuehao clothes trade plaza is of similar scale. There is also a section devoted to underwear suppliers in China, offering an incredible range of stylish underwear at wholesale price.
Yuanchang Clothes Wholesale Market 园昌服装批发市场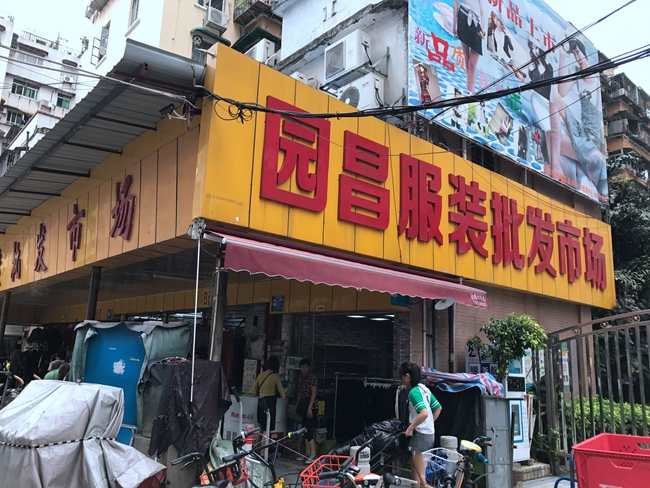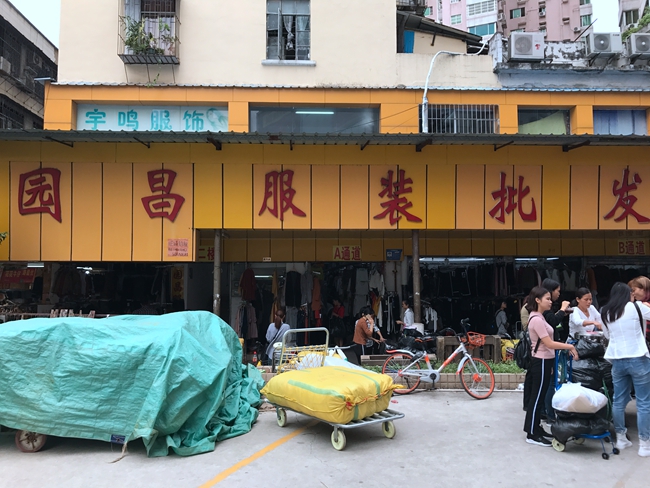 Nestled behind Haiguan clothes wholesale market, Yuanchang clothes wholesale market in China is dwarfed in size and is much more chaotic.
Huijin Clothes Market 汇金服装城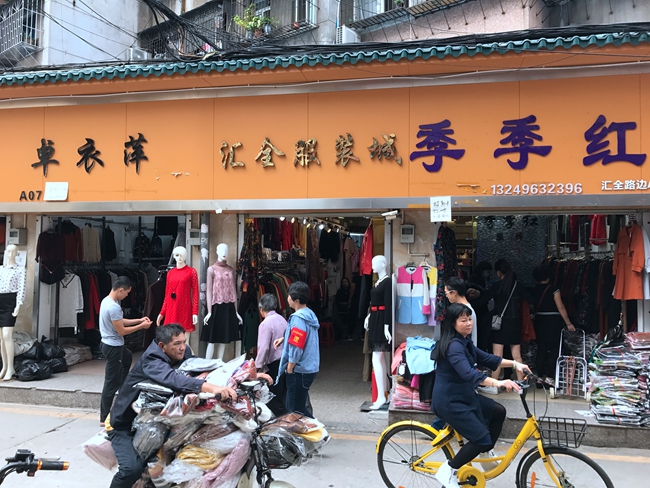 A worker riding a mini-motorbike fully loaded with clothes was hustling his way into Guangzhou wholesale clothes market.
Haicheng Clothes Market 海诚服装城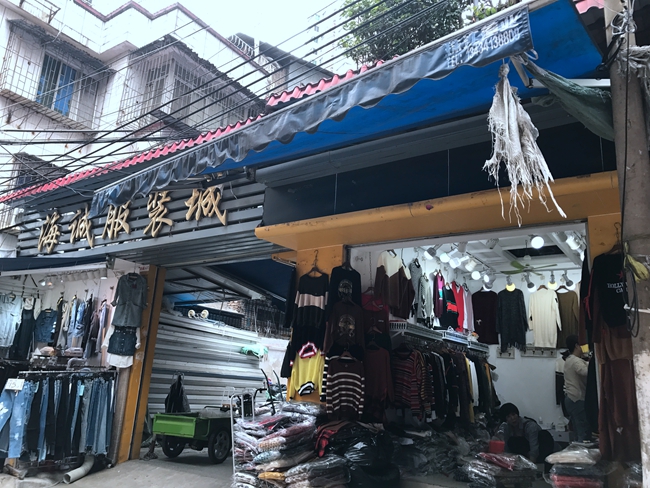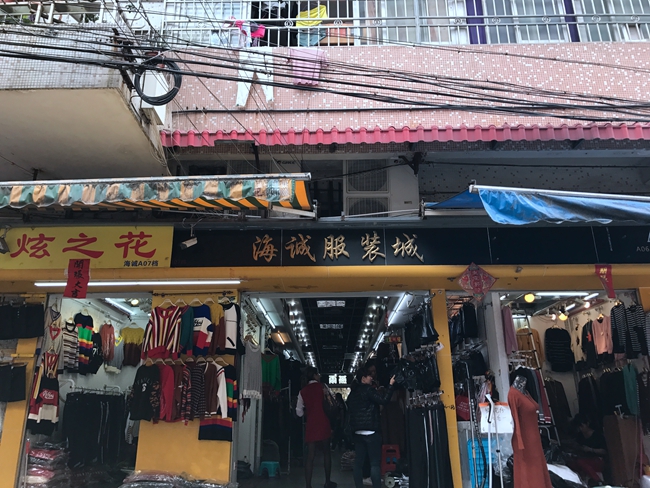 A much smaller-scale China wholesale market for clothes, Haicheng clothes market houses loads of tiny clothes shops inside and other Guangzhou wholesale market directory suppliers along the outdoor twisted alleys.
This list is by no means exhaustive so it's best to set aside at least half a day to explore these Guangzhou fashion wholesale markets. If you are looking for a decent experience shopping in Guangzhou wholesale markets, you've come to the right place. Related article: Importing Wholesale Clothes from China: How Cheap Can You Get
NOTE:
If you are looking for high quality clothes manufacturers in China, it's better to avoid China clothes wholesale markets as quality is usually a bit inferior and almost no customer service, besides, most can't speak English at all.